Shop our products online
We are proud and excited to present our online market place. Above you will find our menu of interesting and unique finds as well as original products by local creatives. Thank you for supporting small businesses.
About Us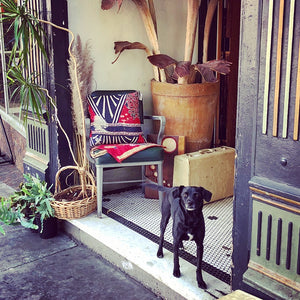 OHC Living
Located in the front of the store at the main floor entrance. A wide variety of one of a kind gifts, crystals, accessories and unique finds.
Please visit us on Facebook and Instagram
We hope you enjoy your shopping experience. Please contact us with any questions.
Aubergine Vintage
Located up on the mezzanine and in the back of the main floor. A large curation of vintage finds for both men and women. Good quality, good condition, on trend and in season.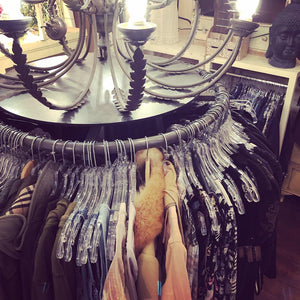 Zoe's Clothing
Located in the middle of the main floor. A clothing consignment with a large selection of on trend, new/new-ish, seasonal, name brand women's clothing.
In store only.
Testimonials
What an awesome store... My new favorite place!

Omar
EVERY time I come here I find something new!

Monica
Our Location
Sonoma County - Petaluma, CA
Built on secure bedrock, Petaluma was one of the few Bay Area communities not damaged in the great quake of 1906. Due to it's river inlet that led to the Bay, its proximity to lumber yards and access to queries, Petaluma instantly became pivotal in rebuilding the San Francisco Bay area.
Today, Petaluma's well-preserved city center is a historic gem and is quickly being known as a foodie haven. With dining options that include a mix of ethnic cuisines and awarding-winning restaurants using the best local products from the wide variety of surrounding farms and ranches. Petaluma also boasts world-class breweries, distilleries and wineries, award-winning olive oils and artisan cheeses that are served in some of the finest restaurants nationwide.
Discover the eclectic charm and style of Sonoma County. With amazing shops, music, food, drink, art, antiquities, scenic beauty and historical relevance. There is no wonder that this gateway to the bounty of Sonoma County is being recognized and celebrated.
We can't wait to share the magic with you.